Dmitrij Slepniov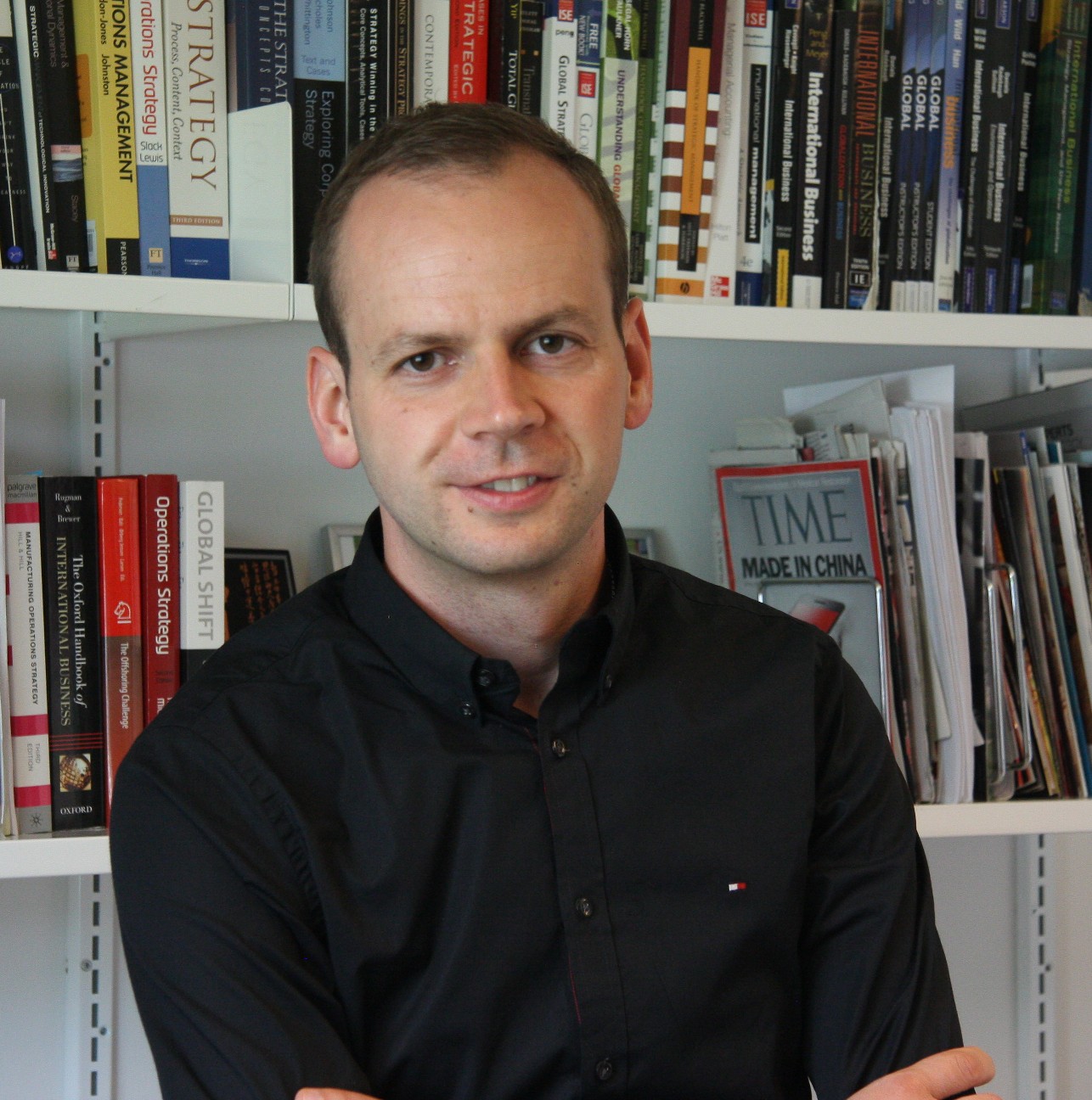 Contact Info
Title
Associate professor
Department
Department of Business and Management
Office
International Business Centre at Aalborg University
Fibigerstraede 4, Office 115

Phone: +45 9940 8992
E-mail: ds@business.aau.dk
BACKGROUND
Dmitrij Slepniov is an Associate Professor at the Department of Business and Management at Aalborg University, Denmark. He holds an MSc from the London School of Economics and a PhD from Aalborg University. Prior to starting his academic career, he held a position at the Confederation of Lithuanian Industries, fulfilling an analytical role in the areas of international business and economics. He has extensive teaching and teaching administration experience in Denmark and abroad. His current research work and publications focus on internationalisation and the implications of globalization for operations and innovation management.
Dmitrij's current research work and publications focus on:
Operations and innovation strategy
Global manufacturing networks
Value chains and upgrading of Chinese firms
Offshoring and outsourcing
Servitization and service operations
Among companies that he worked with in his research are both Danish industrial flagship companies (such as LEGO Group, Vestas, Grundfos) and numerous SMEs. However, his engagement with companies has not been limited to Denmark only. His international experience includes teaching and research programs in close collaboration with industry in the UK, Denmark, Sweden, Lithuania, Japan, S. Korea and China.
As part of an international team at the Sino-Danish Center of the Chinese Academy of Science in Beijing (中国科学院大学), he has been appointed Head of Master's Program in Innovation Management and has been actively involved in researching various aspects of innovation and operations strategy in Chinese firms. In 2014, Dmitrij was granted funding by the National Science Foundation of China (NSFC, 国家自然科学基金委员会) to research operations and innovation capabilities of Chinese firms:
http://www.sinodanishcenter.com/news/from-made-in-china-to-developed-in-china
His research activities have resulted in a number of international journal publications, several book chapters and case studies. One of the cases, 'Lego Group: An Outsourcing Journey', written together with his colleagues from Copenhagen Business School, became one of the twenty best-selling cases on Ivey Publishing cases data base for three consecutive periods of 2011-2012, 2012-2013 and 2014-2015 is now available on Harvard Business Review cases data base: http://hbr.org/product/lego-group-an-outsourcing-journey/an/910M94-PDF-ENG
Dmitrij has an extensive teaching and supervision experience at undergraduate, graduate and executive MBA programs in Denmark and abroad. As Head of Educational Programme (HEP), he is also involved in the administration and coordination of the MSc Program in Innovation Management at the Sino-Danish Center of the Chinese Academy of Science in Beijing. He has received several teaching awards, including 'Teacher of the Year 2011' at the Global Business Engineering Program, Aalborg University, Denmark and 'Teacher of the Year 2013' at the Sino-Danish College, Chinese Academy of Science, Beijing, China.

Knowlegde disseminatation

His current teaching portfolio includes the following courses:
Globalization and Innovation
International Business
Global Business Performance
Operations Strategy
Service Operations
On the basis of these courses, Dmitrij with his colleagues has also developed a set of seminars and guest lectures for practitioners audiences and EMBA students.

SELECTED PUBLICATIONS
Management of the learning curve : A case of overseas production capacity expansion. / Pedersen, Peter-Christian; Slepniov, Dmitrij.I: International Journal of Operations and Production Management, Vol. 36, Nr. 1, 2016, s. 42-60

Slepniov, D., Lassen, A.H., Haakonsson, S.J., McKelvey, M. (2015). Understanding Innovation Spaces of Emerging MNEs: Evidence from a Chinese Wind Turbine Manufacturer. In Maureen McKelvey and Sharmistha Bagchi-Sen (eds.) Innovation Spaces in Asia: Entrepreneurs, Multinational Enterprises and Policy, pp. 103-123, Cheltenham, UK: Edward Elgar, pp. 103-123.

Slepniov, D., Wæhrens, B.V., Johansen, J. (2014). Dynamic roles and locations of manufacturing: Imperatives of alignment and coordination with innovation, Journal of Manufacturing Technology Management, Vol. 25, No. 2, pp.198 – 217.

Slepniov, D., Wæhrens, B.V. and Johansen, J. (2012). Production, Innovation and Service Networks: Complex Interplay, Evolution and Coordination. International Journal of Product Development, Vol. 17, No. 3-4, pp. 189-203.

Slepniov, D., Brazinskas, S., and Wæhrens, B.V. (2012). Nearshoring Practices: An Exploratory Study of Scandinavian Manufacturers and Lithuanian Vendor Firms. Baltic Journal of Management, Vol. 8, No. 1, pp. 5-26.
Full and updated list of Dmitrij Slepniov's publications